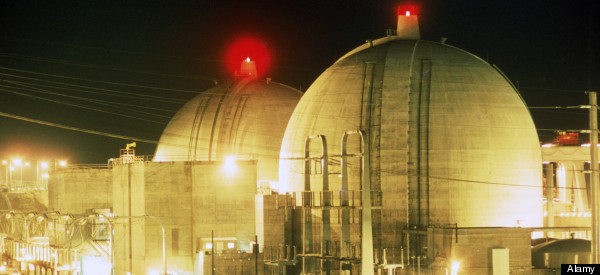 LOS ANGELES — The operator of the idled San Onofre nuclear plant said Monday it is closing in on figuring out why hundreds of steam generator tubes that carry radioactive water have eroded at an alarming rate.
Plant inspectors have completed most of the tests required to diagnose the problem and are developing a plan to eventually bring the seaside twin reactors back online.
"We're closing in on being able to state conclusively what we've learned," said Pete Dietrich, senior vice president and chief nuclear officer at Southern California Edison, which operates the San Onofre Nuclear Generating Station located between Los Angeles and San Diego.
The tubes are being damaged by friction and vibration by neighboring tubes and support structures inside the massive steam generators, but it's unclear why that's happening. Dietrich said it could be due to factors such as the design or construction of the generators or how they are operated.
Worn tubes will have to be plugged or replaced depending on the severity. Dietrich said it's not yet known how much the fixes will cost.
Earlier this month, Nuclear Regulatory Commission head Gregory Jaczko toured the plant and vowed to have a clear understanding of the cause before either reactor can be restarted. A team of federal nuclear experts has been dispatched to San Onofre to conduct its own investigation and will remain there until the problem is solved.
The troubles unfolded in late January when the Unit 3 reactor was taken offline as a precaution after a leak was detected in one of thousands of tubes carrying radioactive water. Traces of radiation escaped, but officials said workers and the community were not endangered.
Extensive degradation also was found on similar tubing in its twin, Unit 2, which had been shut down earlier this year for routine maintenance. The wear in Unit 3 is more severe than in Unit 2.
Though tube wear over time is common, plant and federal officials have been concerned about the excessive rate of decay since the equipment was installed in a recent multimillion-dollar overhaul.
Related articles